Horizontal sliding units create multiple levels of operating surface to efficiently use your presentation space. Housing constructed with heavy gauge aluminum and corner keyed for clean miters & durability. Sliding panels glide easily with roller-bearing & guide systems. Sliding track & panels available without housing to integrate into any setting.
Housing Options:
• Satin anodized or painted
• 3" to 6" deep depending on the number of tracks
Other Options:
• Maprail with tan or gray cork insert
• Box or Blade Trays
• Marker, Chalk or tack surfaces
Sliding Panel Versions: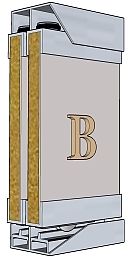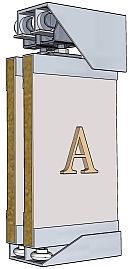 A. Top-Hung:
• Panels travel on a roller/track system with guides at the bottom.
• Housing size up to 24' Wide. 
• Up to 4 sliding tracks.
B. Bottom Supported:
• Panels ride on a sheave bearing system along a bottom track with roller guides at the top.
• Sizes vary by weight & field conditions.
• Ideal for full wall height sliding panels.