PROSTEEL Chalk and Marker Boards feature the new porcelain on steel presentation surface with quality and performance characteristics unsurpassed in the marketplace:
•Excellent chalk and marker pen adherence
•Erases easily with soft dry cloth or felt eraser
•Very little glare with minimal surface distortion
•Porcelain Ceramic surface is Acid, Fire, Stain and Scratch resistant
•Porcelain Ceramic surface is warranted for 50 years or the LIFE of its installation
•Requires minimal care and maintenance
•Steel substrate holds magnets and magnetic teaching aids
•Resurfacing grade sheets available
•Available in a variety of colors
Boards constructed in one piece up to 5' high and 16' wide. For oversized boards, see Combination Boards or Presentation Walls.

Panel construction includes a 3-PLY system with Facing laminated to a Core laminated to a backer (backers include our standard .005" aluminum foil with .015" & .031" options)

Facing Options:
• 28GA or 24 GA porcelain steel                     
• Porcelain Graphics or painted lines & text

Core Options:
• Fiberboard - (1/2" thick standard up to 4' X 16')
• Particleboard - (1/2" thick standard up to 5' x 16')
• MDF - (1/2" or 3/4" up to 4' x 16')
• Hardboard - (1/4" thick up to 4' x 16')
• Fire-rated Fiberboard - (1/2" thick up to 4' x 12')


  
Trim Options:                    
• Satin anodized or painted
• Wood Framed also available


Tray options: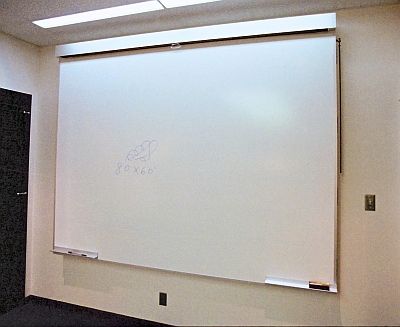 5'H X 7'W makerboard with magnetic trays
 
Maprail Options:
1" or 2" face with tan or gray insert



Accessories:
1. Display Rail (tack strip hung independently from the boards)
2. Flagholders, Hook & Clips, Mapwinders, Endcaps

4. Hanging hardware such as L-Clips, EZ Hang Clips, Panel clips, Trim Clips , etc.